There's an infection spreading across the Green Man site – festival goers are turning into multicoloured llamas left, right and centre!
Developed with Einstein's Garden and scientists from UCL's Nanobiology Department and Einstein's Garden, LLAMA OUTBREAK! is a game in which players learn about the spread of infectious disease, lateral flow tests and mobile testing.
Also involved are Angela and Andrew Sockdemon, a pair of llama wool fanatics posing as amateur scientists, and spreading the virus by discretely encouraging you to peg a sock tail on somebody at the festival, resulting in hundreds of unknowing victims...
LLAMA OUTBREAK! was first presented in Einstein's Garden at Green Man Festival 2016.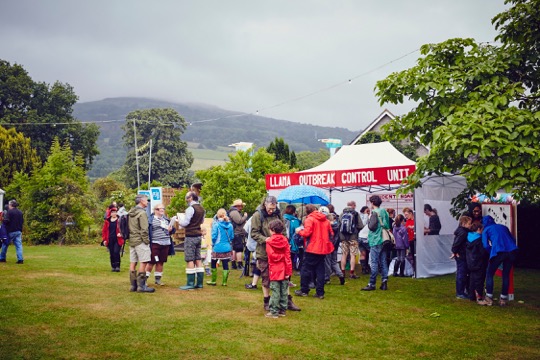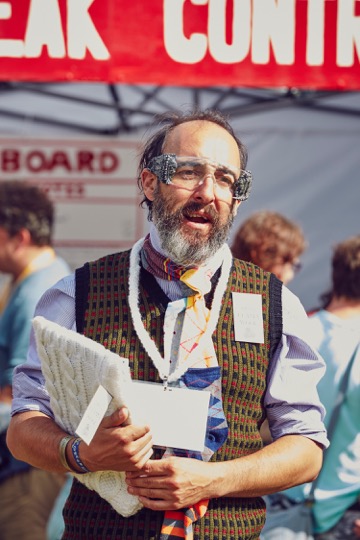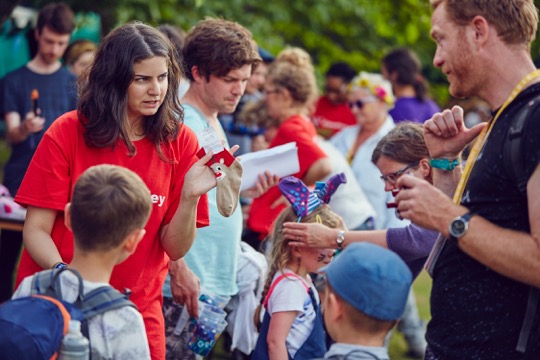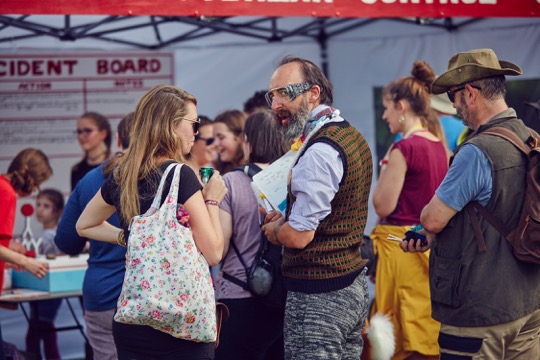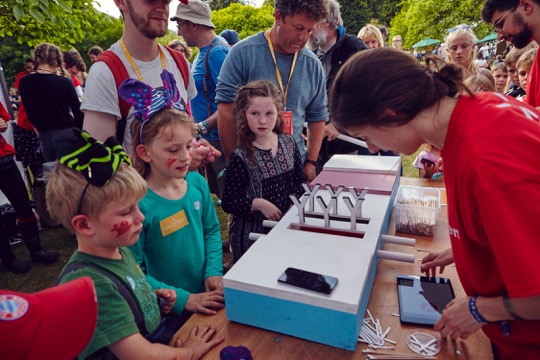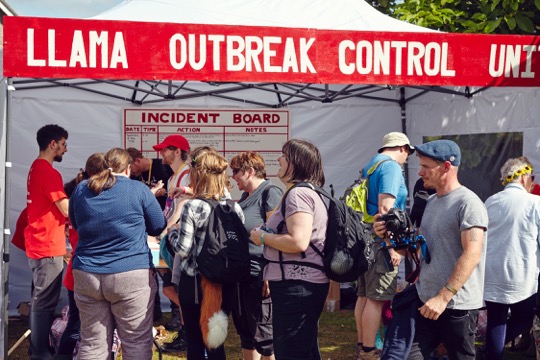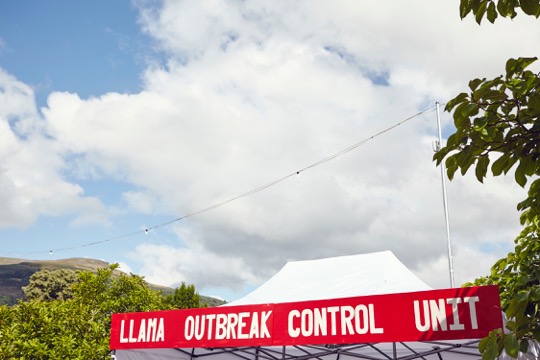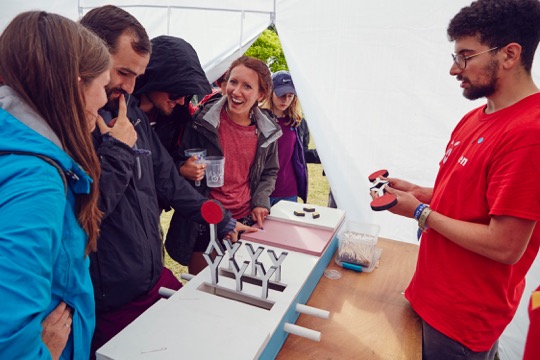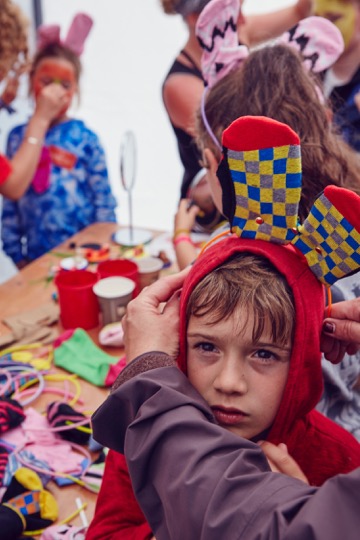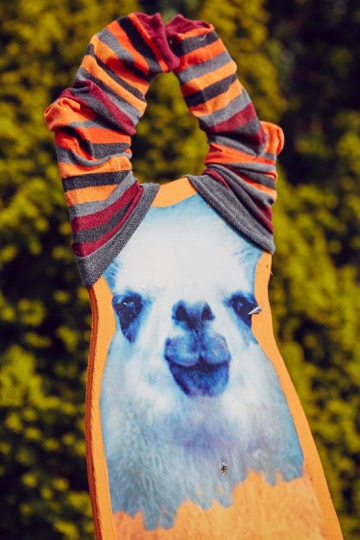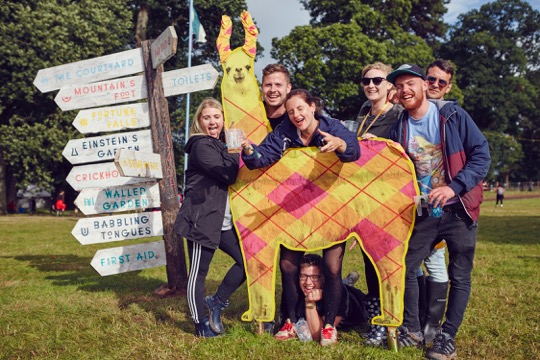 DEVELOPED BY Rebecca Atkinson-Lord, Al Barclay, Rachel Briscoe, Naomi Kuyck-Cohen & scientists from UCL's i-Sense project | PERFORMERS Rebecca Atkinson-Lord & Al Barclay | DIRECTOR Rachel Briscoe | DESIGN Naomi Kuyck-Cohen
LLAMA OUTBREAK! was supported by the Wellcome Trust. It was produced by Einstein's Garden in association with UCL scientists and fanSHEN.